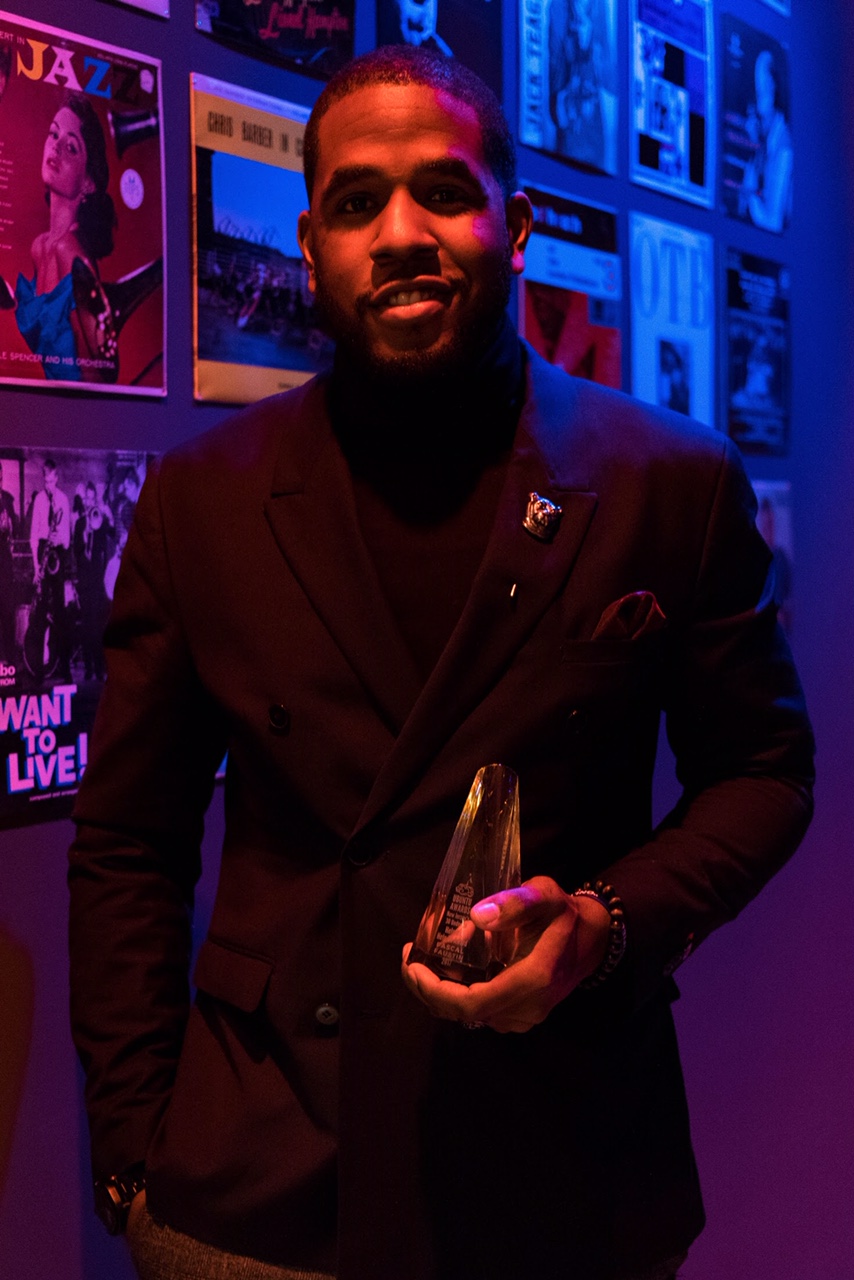 Pascal is from the beautiful town of Irvington, NJ. He attended Essex Catholic High School his freshmen year, then transferred to Irvington High School where he was a scholar athlete and completed his high school career. Pascal went on to William Paterson University where he played football, became a member of the Omega Psi Phi Fraternity, Inc. and was a member of the Haitian American Student Association. It was here that he found a love for education and saw a window to give back to the youth, especially young black men."I love spending time with my family and friends, they are the reason I grind and the reason I keep coming back to help those in need. Aside from that, I enjoy working out, and playing football. I can always go for a TV show or two."
- What have you been up since last years awards?
I am still a History/English teacher at KIPP NCA. This is my second year and although it's a grind, I'm happy to be serving the kids that I do. YMSG, has been working diligently behind the scenes. This is to make sure that before we resurface, all of our T's are crossed and I's are dotted. Managing a nonprofit organization is hard work, we aren't just trying to do it, we are trying to do it right.
- Has being apart of the awards open any opportunities for you within this past year?
I would't say directly, but it did. Receiving this award was such a wonderful experience for me. I've never won anything like this, lol, getting this award just gave me the extra push I needed to continue striving for greatness. It came at such a pivotal moment in my life because a few months later, I turned 30.The simple fact that people noticed my work and my dedication was such an honor. The opportunities that came were a result of me actually turning the knobs on a few more doors.
- If you could collaborate with TCK on a project. What would it be?
I would love to collaboration the Help Us, Help Us Community Feed program. YMSG has done a coat and blanket giveaway for the last two years. We've been thing of incorporating a food element to it, and this would be dope for us to do. Driving down McCarter Highway and even my school's neighborhood breaks my heart every single time, this would be a major event for the community.
- How would you define the theory of Ubuntu?
"I am because you are". This entire means of existence stems from cause and effect. No matter your religion, background, socioeconomic status, you are who you are because of someone else.
-How do you incorporate Ubuntu into your work, or daily lifestyle?
When asked what my strength is, I always say that I have a big heart. Then when asked what my weakness is, I either say "I just told you" or I'll also say that I have a big heart. I devoted my life to uplifting young men because coaches, teachers, family, friends, and pastors all took the time to "give" to me. I "took" only because I now "have", which enabled me to "give" again. The cycle will always continue.
-What advice or encouragement would you give to this years nominees, or those looking to be nominated in the future?
Man Listen, this is one of the awards that are given not because of how good you are, or how brave you are, it's given because of what you've done. I'm not "good" at giving back to the hood, I just end up giving the hood everything I got. Yes, I could be doing more. The biggest advice I can give is to do it with no reward in mind, and as you climb, lift someone else to keep the cycle going.
-Lastly, what's the next move for you, Pascal Faustin? What or where can people look to see you getting involved with next?
I've been having the same dream for over 2 months now and I think it's time to step the game up. While I won't say this particular goal, but just know that our young men and mothers are going to benefit from this tremendously. My CEO, Jason has just opened his own massage recovery place in Kenilworth, NJ, @restnrecover. On the other hand, I am going to be launching @leshommesbeardoils this upcoming fall season. YMSG got big things up our sleeves, and I can't wait to make a bigger impact on the Irvington/Newark area.