The Second Annual Ubuntu Awards: New Jersey's 30 Under 30 was an amazing success! Thank you to everyone that attended and supported us and our vision! The thirds annual Ubuntu Awards will be on November 3rd, 2018 at 15 Washington Street Newark, NJ 07102!
Congratulations to the 2017 Award Winners!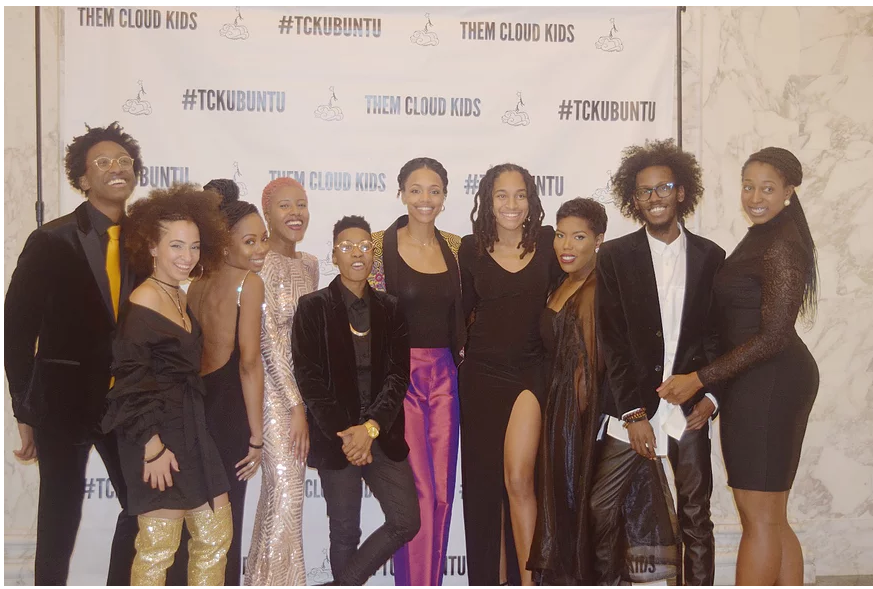 Media Coverage
Thank you to all of our amazing photographers and media personnel! Check out the links below for more photos, videos and write-ups from the big day!
BREYA "BLKBERRY MOLASSEZ" KNIGHT
Ubuntu Legacy Award
Akintola Hanif
Photojournalist, Filmmaker, Founder | Editor-in-Chief of HYCIDE magazine
Akintola's work is heavily rooted in cross-cultural photojournalism; fine art photography; media coverage and documentation of quality of life, education and class issues.
His work has been featured in solo and group exhibitions included such venues as The Smithsonian Museum of African American History and Culture, MoCADA Museum, City Without Walls, The New Jersey State Museum, The Museum of Contemporary Photography, and the ‪Guggenheim Museum.
In 2005, Akintola directed and produced his first short film, comprised mostly of still photos; entitled FREEDOM OR EVERYBODY DIES.
Akintola's haunting still photos also heavily contributed to his critically acclaimed film, MORAL PANIC: More Heat Than Light. This documentary chronicled gang life and the challenges of prisoner societal reentry and was produced by the New Jersey Institute for Social Justice.
Akintola's work has received favorable critical review and coverage by The New York Times, The Star Ledger, The Washington Post, The Village Voice, MTV and many others. His corporate commissions include projects for Prudential, Red Bull and Starbucks.
Akintola currently works as the resident documentarian at YouthBuild Newark, a diploma and life skill training program for at risk youth. In May of 2011 he launched HYCIDE, an online and print photojournalism and arts magazine dedicated to stories of survival and freedom. HYCIDE provides an intimate glimpse into the lives of marginalized people around the world and features the work of cutting edge emerging and established artists. The entire collection of HYCIDE was recently acquired by the Metropolitan Museum of Art, The Newark Library, the Schomburg Center for Research in Black Culture, the International Center of Photography, and the Library of Congress.
Honorary Cloud Kid Award
Essynce Moore
Essynce Moore started designing clothes at the tender age of 6 with just for fun doodles in her school binder and notepads. Her passion was and still is, to find her own style and to share her creative UPSCALE clothing ideas and styles with youth around the world. Essynce is a "TEEN" that has turned her passion into a business for 2013, with the launch of her official clothing line branded Essynce Couture, LLC with the motto "a child's passion for fashion." Essynce Couture also has a natural body product line for children, tweens, and teens labeled "Wynk" by Essynce Couture. In 2015 Essynce launched Essynce Couture Spa and Boutique EXCLUSIVELY for Children, Tweens, and Teens to give the youth a place of their own to visit and be pampered, inspired, and educated.

Essynce is an entrepreneur, child's fashion designer/stylist, author, actress, celebrity, motivational speaker, and fashionista that brings a positive vibe to her peers and others. She's been in numerous fashion shows, pageants, karate tournaments and has spoken at numerous conferences and/or workshops. In 2016-17 Essynce is in the following movies: Best of 2 Evils, King of Newark, Custody, Darker than Blue – Colin Warner Project, and Maggie's Plan. She has SHOWCASED at both NY Fashion Weeks and Atlanta Kids Fashion Week while also ripping the runway. She's released her first book 6th Grade Middle School Chronicles in 2015 and her 2nd book 7th Grade Middle School Chronicles in 2016. She has been featured on BET, Verizon Fios News, BlackNews.com, MadameNoire, The Record newspaper, The Epoch Times newspaper, and a host of other news and media outlets. Essynce has also been awarded 2016 Teenpreneur of the Year by Black Enterprise, as well as, awarded by the City of Passaic with a Proclamation, and awarded by the State of New Jersey – Senate and General Assembly upon the auspicious occasion of the Grand Opening of her business Essynce Couture Spa and Boutique, LLC in 2015 in the City of Passaic. In 2014 she was interviewed and featured on NBC (Channel 4 News), Jeff Foxx of WBLS FM, BuzzFeed, Yahoo, Verizon Fios Channel 1 News, NBC Channel 4 News, she was awarded "2014 Young Emerging Leader" by Alpha Kappa Alpha, she's been featured in the 2013 TIME for Kids Magazine, Honored 2013 Entrepreneur of the Year by the Vashti School for Future Leaders, she's been seen on the Uncle Majic Commercial (BET, VH1, Channel 11, etc), HBO (Bored to Death), and has involved herself with a host of other events and projects.

Essynce is also a member of the New York Youth Chamber of Commerce (NYYCC).

This young "phenomenon" is BUZZING and she can't wait to see children being pampered, as well as, wearing her Essynce Couture brand all around the world.